Home Inspector
Benefits of Hiring a Sarasota Bradenton Home Inspector
When you want to acquire your next home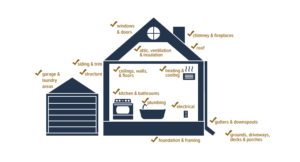 it is imperative that you do it with understanding. That means that you need to know the state of 'health' of your desired acquisition. Considering how large of an investment you need to put down in order to get a new home, it is only fitting that you invest in knowing the full condition of the property. Statistically speaking, yours would be a part of the massive up to 90% of homes that are inspected before purchase. Making a home inspection will gives you these benefits and more:
An Unbiased Inspection of a Property
When you select us as your qualified home inspector to assess your intended home, you are assured that we will assess the property with an unbiased approach. We are ethical, providing you with a critical evaluation of the various aspects of the home. This includes the state of the foundation, the walls, electrical systems, the air conditioning system, the roof and plumbing. In choosing a home inspector in Sarasota Bradenton, you are not limited the roof and pipes,  we also check for any infestations like those of termites. You are able to make a wise purchasing decision given the detailed inspection report you receive.
Property Management Advice
While you may not be in the market for a new home, you may need to maintain your current home. Our home inspection services gives you the benefit of assessing your home from top to bottom, letting you know of any issues that need to be addressed. This inspection helps you keep your home in great condition. You are able to prevent any oncoming incidences when advised earlier on. You also get to prepare your home for sale by making these repairs in advance to putting up your home up for sale. Prior preparation gives you an upper hand, raising the value of your home.  Our home inspection services also give you the benefit of helping you know if any maintenance or repair to your home has been done to par. Hiring us on a regular basis is a wise decision that puts you always on the know of your home's health. You will have true peace of mind.